Nowadays, with the increasingly technical requirements from the global market, as a professional exporter of remote controlled diesel generator sets, our company has to keep a pace with the times and have already exported many sets of intelligent diesel generator sets to our European customers through a constant innovation, ensuring to remain an international competitiveness. These intelligent diesel generator sets are often controlled by PC/laptop or mobile. It can be wired mode or wireless mode.
1). solution for wired mode controlled by PC or laptop
Firstly, we adopt an intelligent module to be installed on the remote control panel of diesel genset, such as Smartgen HGM 6120UC, UK DSE 7320 & other controlling modules with RS485 interface. Among them, the solution of Smartgen HGM 6120UC is most cost-effective. So, except for 6120UC, we also use Smartgen SG72A communication module, which is to be connected between the 6120UC & PC/laptop by SG72A through RS485 cable network. SG72A's USB interface is for PC or laptop. The other end of SG72A is to connect RS485 interface of the 6120UC. After finishing these physical cable connections, we also will install the professionally monitoring software into the PC or laptop. Do some parameters' settings in the monitoring software in advane and then the user of remote start diesel generator sets can perform real-time monitoring for various running conditions.
Below picture is the monitoring interface with real-time data happened on May-23-2013 and APR-17-2014.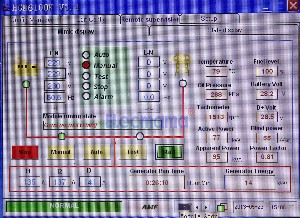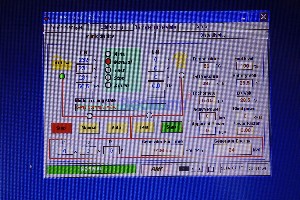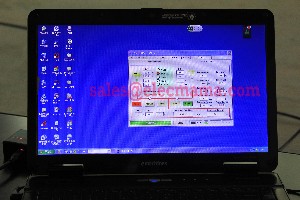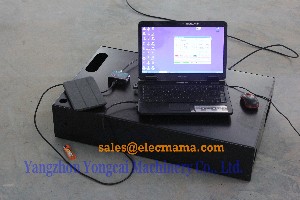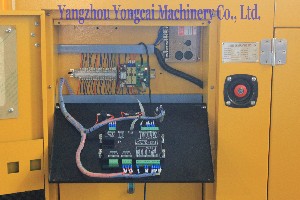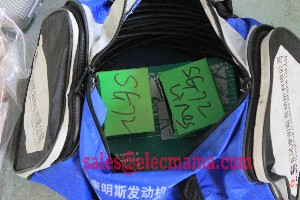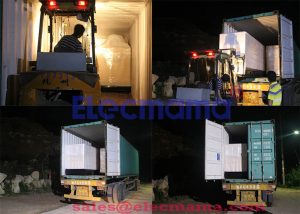 2). solution For wireless mode controlled by mobile
Our company successfully exported 2 sets of 50HZ, 400/230V, 3 phase diesel generators manufactured in China for a customer from Sweden on 2018-MARCH-20. Thoese diesel generators are silent type 12kw diesel generators powered by 1500rpm Yangdong diesel engine YD4KD, coupled with our "Elecmama" brand brushless generator, generator model is "Elecmama-164D", rated power output of generator is 12kw. By video, you can easily find that our controlling module of genset is UK Deepsea "DSE 6120 Mk2" and "DSE 890" with remote controlled functions. Moreover, we also install Chinese famous brand "Aisikai" ATS, plus 1000W water jacket heater for winter usage in Sweden, battery charge Smartgen "BAC06A", battery isolator, pre-installed pump for the external fuel tank, manual oil drain pump by hand. Too many high-grade configurations make our customer to feel happy by high quality of our Yangdong diesel generators.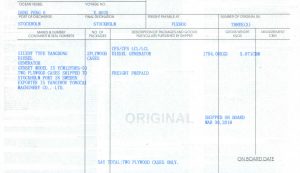 In fact, only few customers can buy such kind of diesel generator set finally. The reason is that more complicated controlling system through wireless mode by mobile, more easier to bring problems eventually. Anyway, our intelligent power station will meet your actual requirements. Choose us for the professional service. We will offer you the most professional and the best service. Yangzhou Yongcai Machinery Co., Ltd. can be your supplier. You can be our friend.