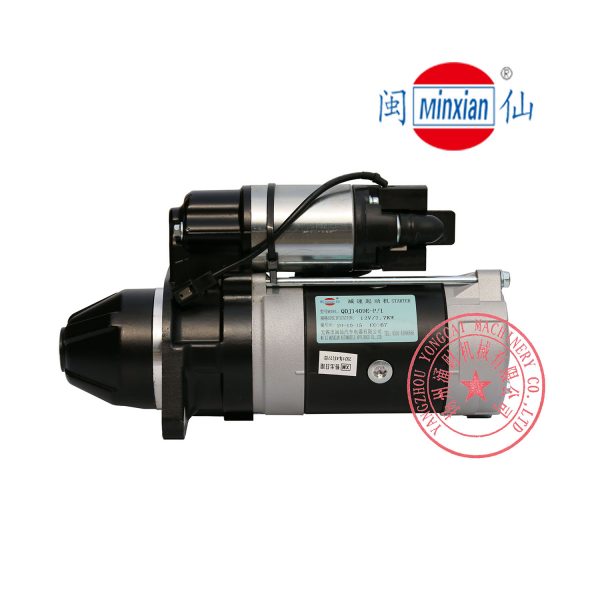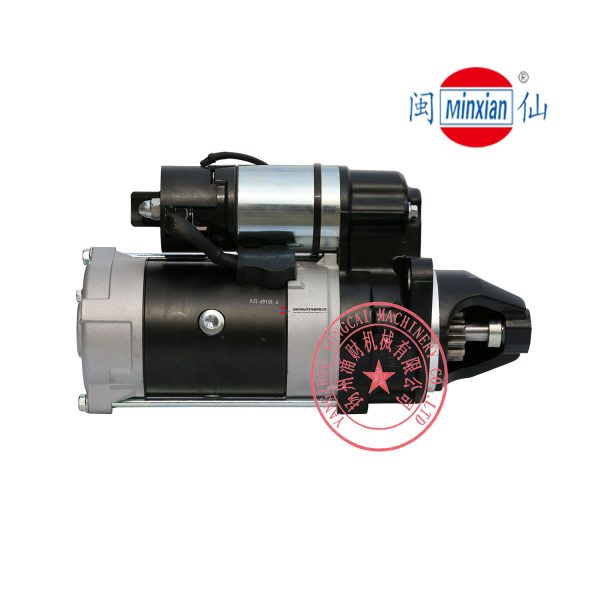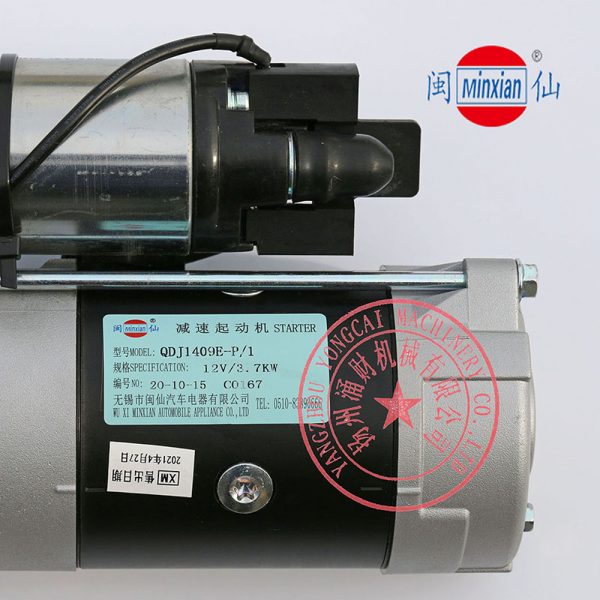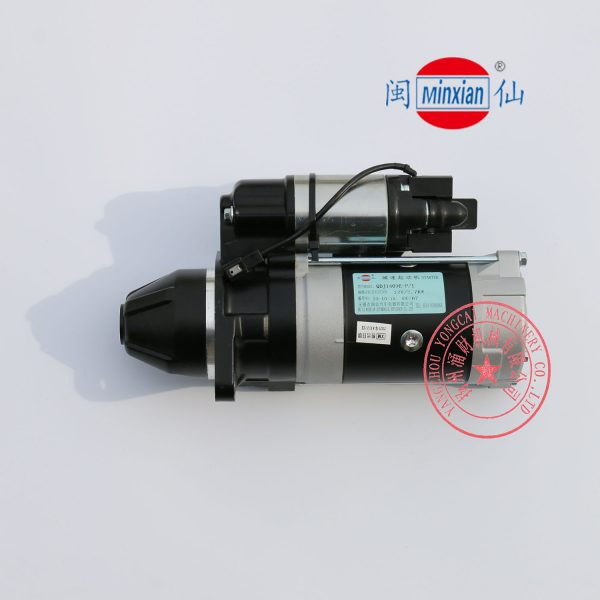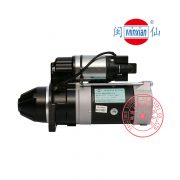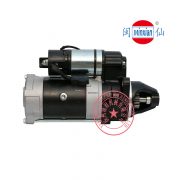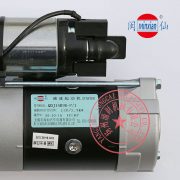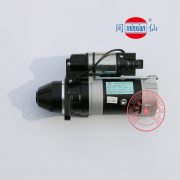 QDJ1409E-P Minxian starter motor
Minxian starter motor QDJ1409E-P
Part brand : Minxian
Part name : starting motor
Starter Model : QDJ1409E-P
Rated Power : 3.7kw
Working Voltage : 12V
Code : C0167
Number of teeth : 11 teeth
Starter type : gear reduction type
Application : start the diesel engine
Manufacturer : Wuxi Minxian Automobile Appliance Co., Ltd.
Minimum Order Quantity (MOQ) : 1 piece
Country of origin : China
Packing material : strong carton
Net weight : 7.18 kg
Minxian starter motor QDJ1409E-P, genuine Minxian starter for you
The starter motor is a heavy-duty electric motor powered by the battery. It turns over the engine when you want to start it. If a diesel engine doesn't start, does it mean that the starter motor is bad? Not always, a bad starter motor is only one of the possible causes; read how the starting system works below.
What are the signs that the starter motor is going bad ? Sometimes a starter motor just stops working one day with no prior signs. In some cases, when the starter motor is going bad, you may notice that the engine won't turn over on the first attempt; it may take several tries before the starter motor engages. Sometimes a worn-out or shorted starter may turn over slower than usual, even if the battery is fully charged or new. In some diesel engines, a starter motor may produce abnormal grinding or screeching noises when it's going bad. Another sign is when at times a starter motor won't crank the engine when hot, but works fine when it's cold.
Anyway, if your Minxian starter QDJ1409-E indeed is dead, you can buy this starter from China, from our company — Yangzhou Yongcai Machinery Co., Ltd.
Main features of Minxian starter motor QDJ1409-E

Part brand : Minxian
Part name : starting motor
Starter Model : QDJ1409E-P
Rated Power : 3.7kw
Working Voltage : 12V
Code : C0167
Number of teeth : 11 teeth
Starter type : gear reduction type
Application : start the diesel engine
Manufacturer : Wuxi Minxian Automobile Appliance Co., Ltd.
Minimum Order Quantity (MOQ) : 1 piece
Country of origin : China
Packing material : strong carton
What is starter motor ?
Wikipedia tells us : A starter (also self-starter, cranking motor, or starter motor) is a device used to rotate (crank) an internal-combustion engine so as to initiate the engine's operation under its own power. Starters can be electric, pneumatic, or hydraulic. In the case of very large engines, the starter can even be another internal-combustion engine.
Internal combustion engines are feedback systems, which, once started, rely on the inertia from each cycle to initiate the next cycle. In a four-stroke engine, the third stroke releases energy from the fuel, powering the fourth (exhaust) stroke and also the first two (intake, compression) strokes of the next cycle, as well as powering the engine's external load. To start the first cycle at the beginning of any particular session, the first two strokes must be powered in some other way than from the engine itself. The starter motor is used for this purpose and it is not required once the engine starts running and its feedback loop becomes self-sustaining.
Our starter QDJ1409E-P is directly from Wuxi Minxian Automobile Appliance Co., Ltd. which ensures that starter motor QDJ1409E-P is genuine Minxian brand starter.

When your QDJ1409E-P starter is broken, you can send your enquiry to [email protected] for a free quotation.
Please tell us some necessary information in your enquiry. Thanks for your kind cooperation.
Your company name
Your name in English
Your delivery address
Your post code
Your mobile number
Your part name
Your purchasing quantity
It is convenient for us to confirm starter motor with the right model if you can Email your broken starter nameplate pictures to us.
If you take pictures of the nameplate inconveniently or the starter nameplate is lost or the information on the starter nameplate has become blurred. At this time, you can send your diesel engine nameplate picture to us. Make sure your engine nameplate picture can be clear enough. So, we will clearly find some information showed on your diesel engine nameplate and then the corresponding starter motor in a right model will be confirmed and provided to you.
Yangzhou Yongcai Machinery Co., Ltd. can be your trustworthy supplier.
You will receive QDJ1409E-P starter motor, genuine Minxian starter from us.