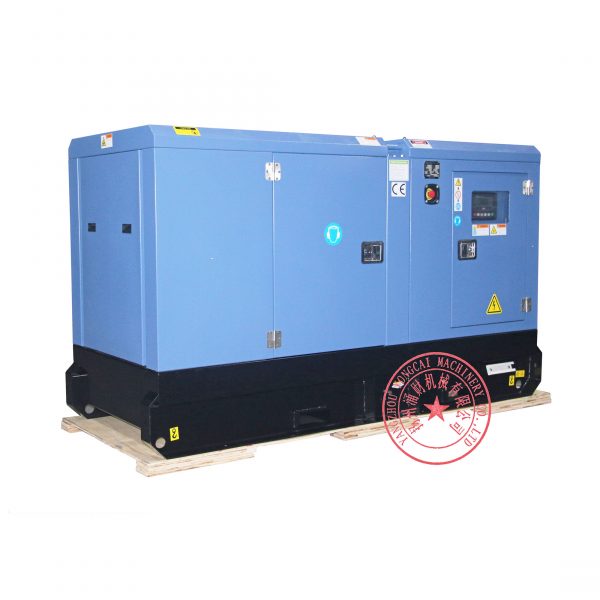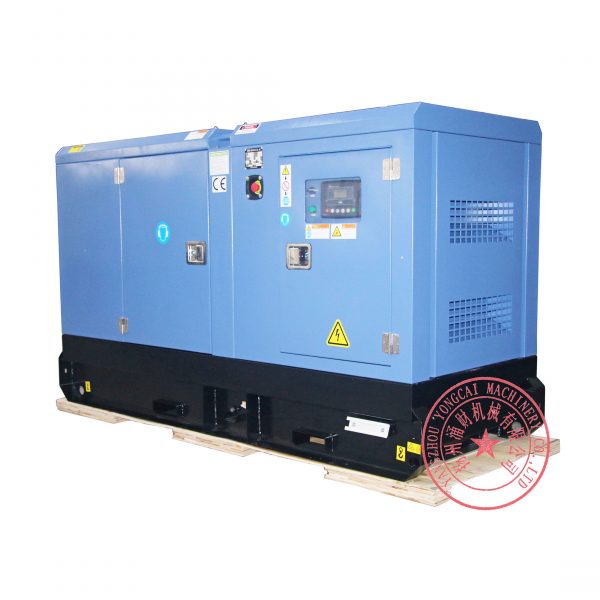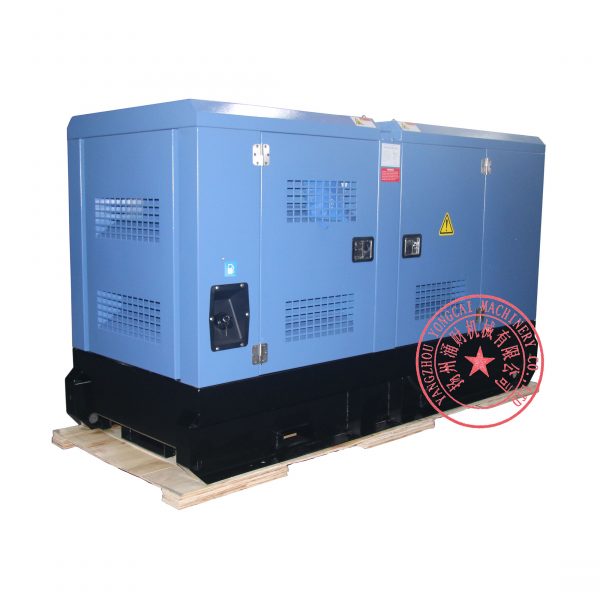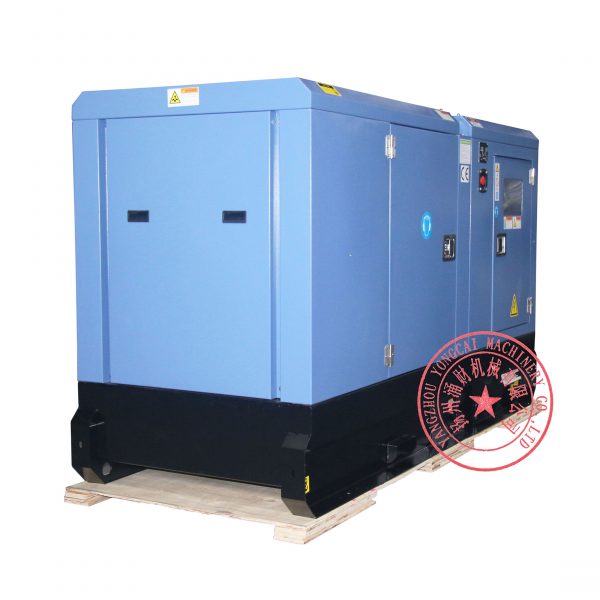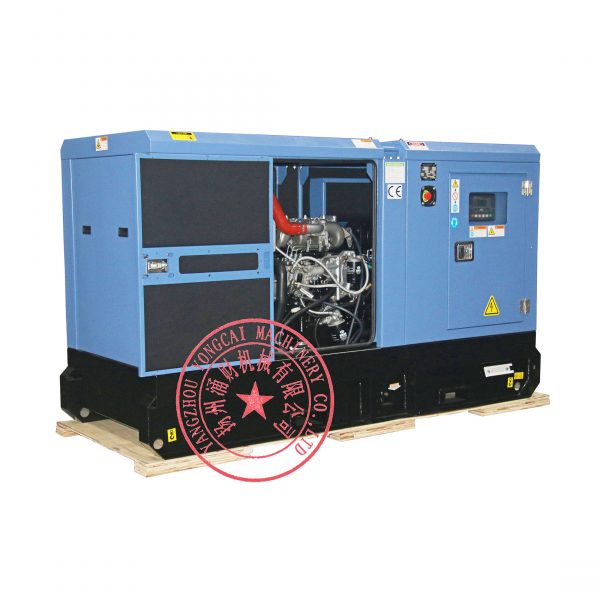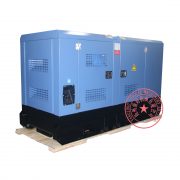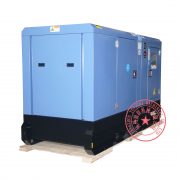 YTO diesel generators
three phase YTO diesel generators for power generation
Application : commerical premises (commercial Infrastructure), farm, mining, factory, construction building, public works for utilities, outdoor event, hospital, military, telecommunications and data centre etc.
Genset frequency : 50HZ & 60HZ
Phase number : 3 Phase
Default voltage : 400/230V for 50HZ, 440/254V for 60HZ, other voltage can be available for our customers all over the world
Power output : 24kw to 320kw
Power factor : 0.8 lagging
Country of origina : China
Quality certificate : ISO9001 : 2008, ISO14001 & CE
Guarantee period : 12 months started from on-board day of B/L
Production time : 25-30 days after we receive customer's payment
Minimum Order Quantity (MOQ) : 1 set
Everyone has an own aspiration. Our YTO diesel generator can help you realize your dream of staying out of the dark. Strong and Stable electricity output, low fuel consumption, simple operation and easy maintenance, YTO diesel generator, 

worth

 

you

 

have. 

reliable and durable features and more …
Where to buy a YTO diesel generator from a reliable Supplier in China? You just need to buy it. We're just professional. Yangzhou Yongcai Machinery Co., Ltd. professionally exports YTO diesel generators, YTO diesel engines, YTO diesel generator parts, YTO diesel engine parts, generator parts for the our dear customers all over the world. Our YTO diesel generators are often coupled to our brand "Elecmama" brushless synchronous generators. Such a combination emphasizes high quality yet value for money. If you need the higher quality generators, such as Stamford, Marathon, Leroy Somer, Mecc Alte, etc. our company still can supply them for you.
Here, we try our best to tell you the technical parameters and related details of our YTO generator sets, so that you can have a better understanding of our products. If you want to purchase YTO diesel genset, please send your inquiry to [email protected] for further details of the cooperation between our company and your esteemed company.

Genset Model
50HZ Diesel Generator
1500rpm YTO diesel engine
400/230V, COSФ=0.8
Standby Power
Prime Power
Engine Model
Rated Output (KW)
3 Phase Brushless Generator
KVA
KW
KVA
KW
Model
Rated Power
YCM24YTO
33
26
30
24
YTO
YT3B2-15
30
Elecmama-184G
25kw
YCM30YTO
41
33
38
30
YTO
YT3A2Z-15
36
Elecmama-184H
30kw
YCM50YTO
69
55
63
50
YTO
YT4B2Z-D68
60
Elecmama-224E
48kw
YCM40YTO
55
44
50
40
YTO
LR4B5-15
48
Elecmama-224D
40kw
YCM50YTO
69
55
63
50
YTO
LR4B3Z-15
62
Elecmama-224E
48kw
YCM75YTO
103
83
94
75
YTO
LR4M3L-15
86
Elecmama-274C
80kw
YCM80YTO
110
88
100
80
YTO
LR6A3Z-15
90
Elecmama-274C
80kw
YCM100YTO
138
110
125
100
YTO
LR6A3L-15
110
Elecmama-274D
96kw
YCM120YTO
165
132
150
120
YTO
LR6B3L-15
138
Elecmama-274F
128kw
YCM140YTO
193
154
175
140
YTO
LR6M3L-15
145
Elecmama-274G
145.6kw
YCM160YTO
220
176
200
160
YTO
YM6H4L-D
186
Elecmama-274H
160kw
YCM180YTO
248
198
225
180
YTO
YM6H4LF-D
206
Elecmama-274J
184kw
YCM200YTO
275
220
250
200
YTO
YM6S4L-15
225
Elecmama-274K
200kw
YCM220YTO
303
242
275
220
YTO
YM6S4LF-15
252
Elecmama-444D
240kw
YCM260YTO
358
286
325
260
YTO
YM6S9L-15
290
Elecmama-444ES
260kw
YCM280YTO
385
308
350
280
YTO
YM6S9L-15
310
Elecmama-444E
280kw
YCM300YTO
413
330
375
300
YTO
YM6S9LF-15
350
Elecmama-444FS
304kw
YCM320YTO
440
352
400
320
YTO
YM6S9LF-15A
380
Elecmama-444F
320kw
---
Generally speaking, in our standard supply scope of diesel generator set, we have already well considered many details for the customers. If the buyer need more, please check our optional supply scope to find the items you are interested into. These configurations closely influence the production costs and production complexity etc. So we kindly suggest you to study them one by one before you place your order to our company. If you have other special requirements, please tell us the details in your inquiry.
Standard Supply Scope for YTO diesel generator
1). 1500 rpm genuine "YTO" brand diesel engine with 40℃ radiator made of copper materials, not aluminum materials
2). 1500 rpm our "Elecmama" brand brushless generator or genuine Stamford brushless generator made of 100% copper lines, brushless & self-excited, Insulation Class H class, Ingress Protection IP23, AVR (automatic voltage regulator)
3). Auto-Start controlling module with ATS interface, Chinese Smartgen HGM 6120N or UK Deepsea 6120MKII, module settings of low oil level alarm, at the same time install the necessary oil level sensor, anyway, many protections and alarm settings for genset
4). Chinese famous brand air breaker such as TENGEN, CHINT, Delixi etc. Moulded Case Circuit Breaker (MCCB) with CE certificate
5). Base frame fuel tank for 8 working hours capacity
6). Chinese "Smartgen" brand battery charger, model "BAC06A", battery isolator, batteries for electric start, copper lines for connecting batteries
7). Heavy duty steel-structure base frame with strong shock absorber pad to reduce the vibration between diesel engine, generator and base frame for genset
8). Industrial high-efficient silencer with exhaust elbow
9). Standard accessories & tool kit from YTO (Luoyang) Diesel Engine Co., Ltd. and other necesary spare parts for genset to be shipped with diesel genset for the customer's maintenance and replacement
10). The diesel engine is fitted with a manual pump and an extension pipe to drain the oil
11). The drain pipe and corresponding value are fitted to the radiator for draining the water
12). Two forklift pockets for each side of generator set, very convenient for transportation
13). Grounding the protection of the essential measures, well done without a potential safety hazard
Except for the above physical items in the standard supply scope, we also supply some necessary files to our customers. Please go to check them as follows. If you lost them, we still have backup files in E-version for remedial measures.
Manual of YTO diesel engine in English version
Manual of AC generator (alternator) in English version
Manual of controlling module for genset in English version
Manual of operation and maintenance for YTO diesel generator in English version
Wiring diagram of YTO generator set for the maintenance purposes
Optional Supply Scope for YTO diesel generator
YTO diesel engines have mechanical type speed governor and electronic type speed governor. Some of YTO diesel engines only adopt mechanical type speed governor as the YTO factory production standard. If the buyers need electronic type speed governor YTO diesel engine, will have to pay the extra cost.
50℃ radiator for YTO diesel engine is optional. Our 50℃ radiator is made of 100% copper materials, not aluminum materials, specially suitable for tropical areas and desert regions
Soundproof canopy for silent diesel generator set is optional
Automatic transfer switch (ATS) cabinet separated with genset is optional
Base frame fuel tank for 12 working hour capacity is optional
External fuel tank separated with genset is optional, Our fuel tank capacity can be 1000L, 1500L, 2000L, 3000L.
Water jacket heater installed on the generator set for winter usage is optional
ABB famous brand Moulded Case Circuit Breaker (MCCB) with CE certificate is optional
Automatic refueling system is optional, mainly including "automatic fuel controller", pre-installed automatic refueling pump and other necessary spare parts (sensor of fuel level etc.)
Standard genset is 3 phase YTO genset, single phase YTO diesel generator is optional
single phase sockets are optional, three phase sockets are optional
Cloud monitoring system, account, configured modem are optional
residule current device (RCD) is optional
intelligent control system is optional, such as synchronization system, remote controlling system in wireless way or wire way
---

Who is YTO (Luoyang) Diesel Engine Co., Ltd. in China ?
Y
TO (Luoyang) Diesel Engine Co., Ltd. is specialized in designing and production of multiple-cylinder and multiple-series diesel engines. Since its establishment in 1958, YTO has four engine-manufacturing plants and one fuel injector factory, covering 4-cylinder, 6-cylinder diesel engines and oil pumps and nozzles, through over 50 years of development. The company always focuses on the frontier of industrial development, cooperates with UK Richardo, USA Southwest Research Institute and other world famous research and development institutions, and keeps pace with core technology and international level.
At present, the well-known brand "YTO" diesel engine consists of four product platforms, eighteen series (YM heavy-duty product platform comprises  S, H and K Three series; LR middle-duty product platform comprises A, B, M, N, V Five series; YT middle-duty product platform comprises A and B Two series; YD light-middle-duty product platform comprises 380, 385, 480, 490, 495, 4100, 4102 and 4105 Eight series), and power from 10kw to 400kw, with annual manufacturing capacity of 300,000 sets.
YTO diesel engine has the obvious advantages in strong power, large torque reserves, reliability and durability, low consumption and economic features.
The generator set powered by YTO diesel engine is widely used in the plants, buildings, shopping malls, banks, hotels, ports, oil fields, mines, hospitals and other industries, highways, railways, airport construction and other fields. It becomes the choice of high-end domestic customers in China, and one of the priority for global buyers.
---
Elecmama Brushless Generator
~~ Main technical parameters of our Elecmama brand brushless generator  ~~
1500 rpm or 1800rpm 3 phase generator made of 100% NEW copper lines, brushless and self-excited system, Insulation Class H class, Ingress Protection IP23, AVR (automatic voltage regulator), made in China
~~ Guarantee Clause for Elecmama Brand Brushless Generators  ~~
Our brushless generators are produced in strict accordance with ISO9001 quality management system requirement, in line with International standard IEC34-1 and domestic standard GB755 etc. So we can be fully confident of a long warranty time for our global customers, 12 months or 1000 running hours (whichever comes firstly), calculated by B/L date. In gurantee period, we will be fully responsible for quality problem, and offer free service. In the case of faulty products, we shall eliminate the errors in 24 hour, and propose solution. Even if the damage is caused by customer's misoperation, beyond our guarantee range, we still will provide necessary assistances in order to solve the problems for our customer.
~~  Spare parts for Elecmama Brand Generators  ~~
As we all know, the Elecmama generator has few breakdowns within the warranty time. Even if broke down after the warranty time, most situation is the malfunction from AVR (automatic voltage regulator). Just buy a new AVR to replace the old one. In this case, if you finds that your generator is still out of work, we often feel it is time for you to buy a new generator at this very moment.
---
Spare Parts for YTO Diesel Generator Sets
After you buy diesel generator from our company, sooner or later you will replace spare parts for genset maintenance someday in the future. Here we can tell you main spare parts in advance. The spare parts of our YTO diesel generators mainly include spare parts of YTO diesel engine, spare parts of generator, spare parts of YTO diesel genset.
1).  spare parts of YTO diesel engine
air filter, fuel filter, oil filter, water pump, engine alternator, electric starter motor for engine, V-belt for water tank (radiator), cylinder head gasket, engine overhaul gaskets kit, lube oil pump, injector, tube nozzle, injection pump, piston, piston rings, piston pin, cylinder lines, connecting rod, connecting rod bearings, crankshaft, crankshaft main bearings, main crankshaft front seal, main crankshaft rear seal, oil pressure sensor, water temperature sensor, diesel engine speed sensor, camshaft etc.
2).  spare parts of generator
automatic voltage regulator = AVR, Automatic Voltage Regulator is a quick-wear part. During the warrany time, AVR won't break down. After warranty, if AVR is out of work. Just buy a new AVR to replace the old AVR. If the customer finds the other part of generator, such as main stator bar assy, main rotor assy, exciter, bearing kit, main terminal board etc. these parts inside of generator body become failure. At this time, this generator is not worthy of being repaired, buy a new generator to replace the old generator. Generally speaking, the main problem of generator is AVR. We don't suggest the customer to dismantle the whole generator. For the AVR, it is easy to be found. What the customer need to do is to open the lid of generator and then take the old AVR out, install a new AVR over there.
3).  spare parts of YTO diesel genset
automatic transfer switch, battery charger, battery isolator, battery for genset, controlling module of genset, engine oil drain pump, water jacket heater, single phase sockets, three phase sockets, external fuel tank, automatic refueling pump, oil pressure sensor, water temperature sensor, diesel engine speed sensor, oil drain pipe, oil outlet valve, shock absorber pad, rainproof exhaust cover (rainhat), water tank lid, safety fuse, safety fuse basement, starting relays, emergency stop button, power lock with 2 keys, stainless steel locks and stainless hinges, yellow color plastic spraying powder, residule current device (RCD), current tnasformers, air breaker, output cables (three live wires and one zero wire) etc.
---

1). What is your price terms? CIF or FCA, our price terms will be one of them.
2). What is your payment terms? bank TT (telegraphic transfer), 30% deposit bank TT before production, the balance 70% to be paid by bank TT before shipment. Other payment terms can be negotiable with the customer.
3). What is your port of loading in China? Shanghai port, Fuzhou port, Qingdao port or other port in China
4). What is your minimum order quantity? 1 set
5). What is your packing material ? plywood case for LCL shipment by sea, plastic membrance for FCL shipment by sea
6). What is your production time? 25-30 workdays after we get deposit
7). What is your warranty time? 12 months or 1000 running hours, whichever comes firstly. Your will enjoy all-around technical supports and counseling pre-sale, in-sale, after-sale, spare parts service is also a part of our comprehensive services, unworried too much
8). What is country of origin for your product? China
Yangzhou Yongcai Machinery Co., Ltd. was registered at Chinese mainland in 2017 with the right of import and export. We have an office located in Yangzhou city, China. As a trustworthy supplier, we professionally export various machinery made in China, specially good at exporting industrial diesel generator sets for land use, marine diesel generator sets for ship use, diesel engines, generators (alternators), related accessories & spare parts. Our advantageous products are 8kw to 2000kw diesel generator sets manufactured in China. These gensets are drove by famous brands diesel engines, such as Cummins, Perkins, Deutz, Weichai, Yangdong, YTO, Quanchai, Lovol, Fawde, ISUZU, FOTON, Doosan, Daewoo, Yanmar, Kubota, Yuchai, Shangchai, Changchai, Lijia etc. Moreover, the matched generators are famous brands too, such as Stamford, Marathon, Leroy Somer, Mecc Alte or our own brand "Elecmama" brushless generator. Generally speaking, diesel generators we supply have many types, including open type, silent type, super silent type, containerized silent type, trailer type, rainproof type.
---
At this very moment, if you decide to buy YTO diesel generator will you have a lot of questions in minds ? Don't worry about this. Just send your enquiry to [email protected] or directly add Whatsapp +86 189-3624-2835. You can get all of answers. In your enquiry, we often need the following information to prepare an exact quotation for you.
50hz YTO diesel genset or 60hz YTO diesel genset
your YTO diesel genset is 3 phase genset or single phase genset ?
What is voltage of your YTO diesel generating set ?
If our default Elecmama brushless generator is not acceptable, do you need Stamford generator or other brand generator ?
What is the rated power (KW) of genset or the rated power (KVA) of genset   ⇒ 1kw=1.25kva
diesel genset model, for example "YCM24YTO", if you can confirm our genset model, pls tell us the genset model.
purchasing quantity, 1 set or more sets
open type, silent type, super silent type, trailer type or other type diesel generator set
Do you need ATS cabinet for your diesel genset ?
other requirements you need to add
You see, importing a YTO diesel generators from China is not an easy job involved into many things and details. We feel that the professional thing can be well done by professional company. The original will of our company is to sacrifice all of our industrial experiece for electric power demand from global customers. In fact, all the time our work is always to help the buyer reduce the procurement risk and procurement cost. We are willing to do more during the mutual cooperation between our customers and us. Choose us for the professional service. We will offer you the most professional and the best service. Yangzhou Yongcai Machinery Co., Ltd. can be your supplier. You can be our friend. Through our hard work year after year, plenty of overseas customers from many countries and regions outside of China have been well serviced by ourselves already. They are either distributors or end users, mainly from island countries or coastal states.
√  
Oceania:Australia, New Zealand, Papua New Guinea, Fiji, Nauru, Samoa, Tonga, Vanuatu, Marshall Islands, Solomon Islands, Kiribati, Tuvalu, New Caledonia, Cook Islands, Line Islands
√  Asia:Singapore, Philippines, Malaysia, Maldives, Thailand, Indonesia
√  Middle East:United Arab Emirates (UAE), Qatar, Bahrain
√  Europe:UK, France, Spain, The Netherlands, Belgium, Luxembourg, Monaco, Germany, Greece, Cyprus, Malta, Denmark, Norway, Sweden, Finland
√  Africa:South Africa, Mozambique, Tanzania, Kenya, Somalia, Ethiopia, Botswana, Zimbabwe, Zambia, Congo
√  Central America:Panama, Costa Rica, Belize, Bahamas, Haidi, Jamaica, Puerto Rico, Neterlands Antilles
√  South America:Chile, Peru, Ecuador, Columbia, Venezuela, Guyana
√  North America:USA and Canada