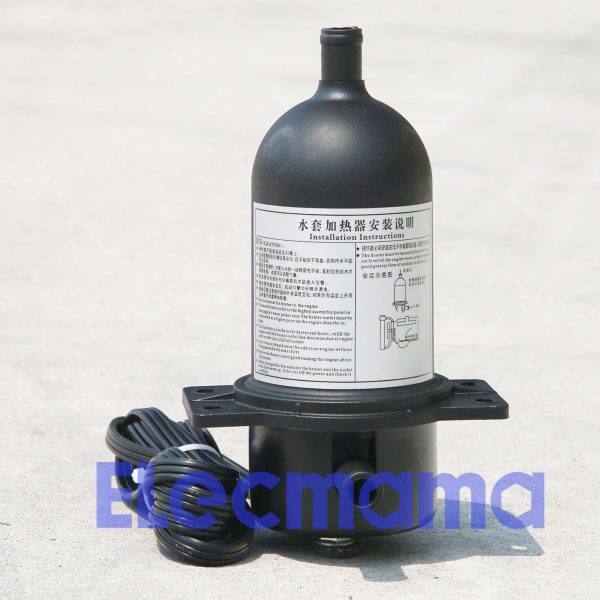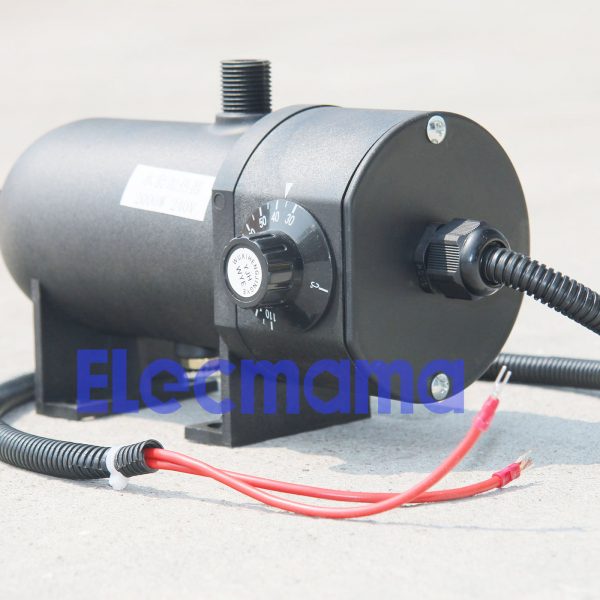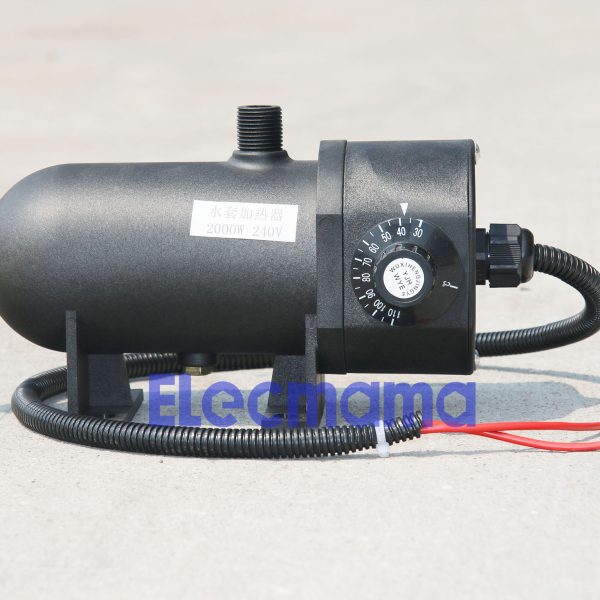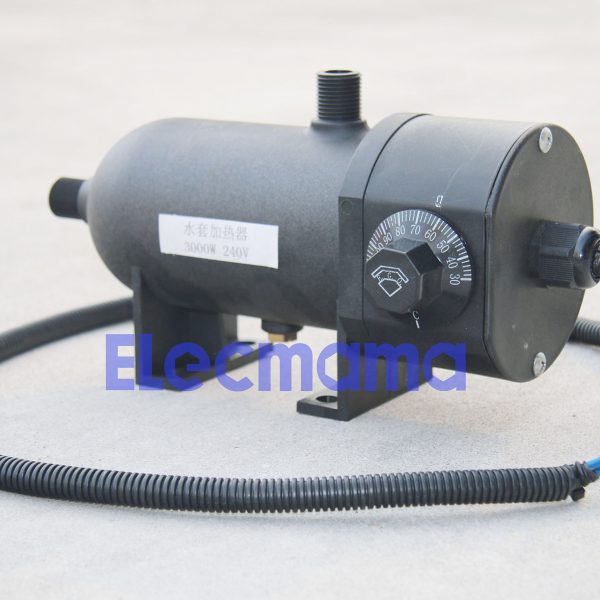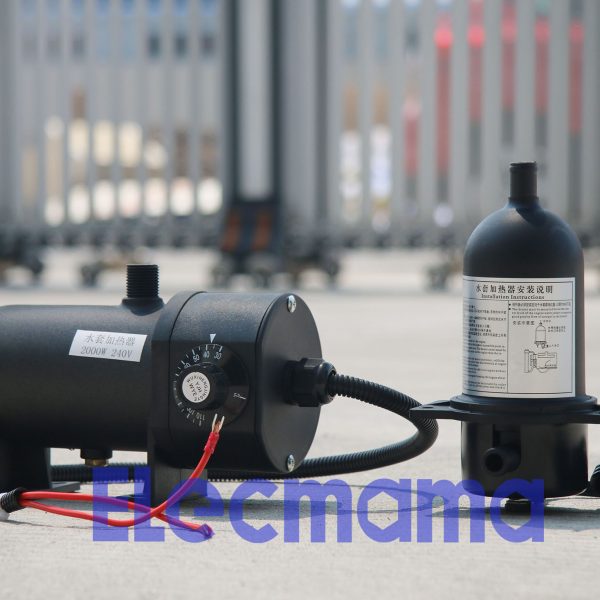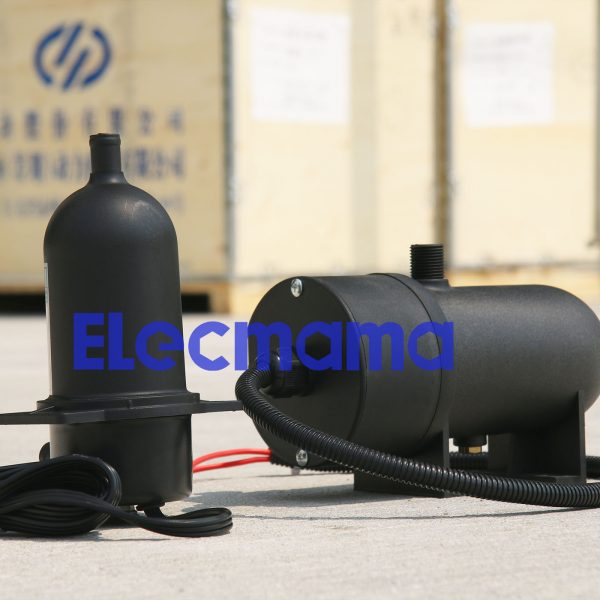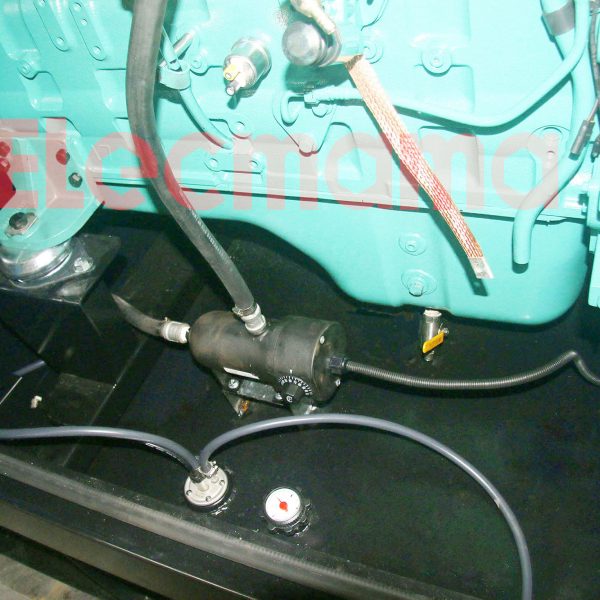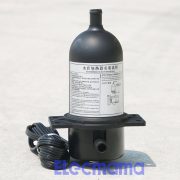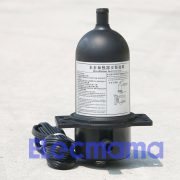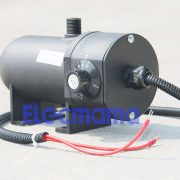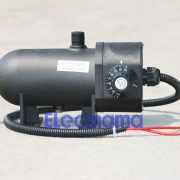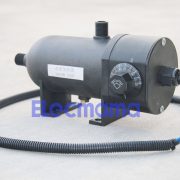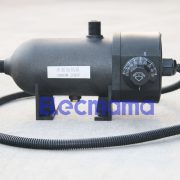 self-circulation engine jacket water heater with plastic shell
Jacket water heater brand : Elecmama
Jacket water heater's main function : Wide application on various engines coolant preheation
Applied engine displacement : 0-13L
Jacket heater model : ELECMAMA-500W, ELECMAMA-700W, ELECMAMA-1000W, ELECMAMA-1500W, ELECMAMA-2000W
Rated power : 500kw, 700W, 1000W, 1500W and 2000W
Rated voltage : AC240/120V
Rated current : 2A to 8.3A
Insulation resistance : ≥50MΩ
Electrical strength : AC 1.5KV1min

Max.Water Pressure : 0.5MPa

Protection Class : IP54
Shell material : plastic shell
Dimensions (L*W*H) : 210 x 110 x 140 mm
Weight : 1kg
In stock : yes
Country of Origin : China
Guarantee period : 2 years started from date of shipment
Lead time : 3-5 workdays after we get customer's payment
Minimum Order Quantity (MOQ) : 10 pieces
Jacket Water Heater – Plastic Shell
Jacket Water Heater Introduction
Jacket heater is a preheating device for diesel engine's cooling water and lubricating oil. It is the necessary supporting device for diesel engine to drive equipment when the working environment is likely to be below 4 ℃.
When the working environment may be below 4 ℃, in the starting stage, the engine's lubricating oil and cooling water could be condensed into solid. Losing enough functions of lubrication and cooling will bring the damages to the engine.
The jacket heater preheats and thermostatically heats the engine's cooling water and lubricating oil through external power source, which ensures the diesel engine to work normally under low temperature environment.
About our Jacket Water Heater
Our jacket heater is a kind of water heater appplied on various engines coolant preheation, which shall be classified into 2 categories, namely, self-circulation jacket water heater without circulation pump and jacket water heater with circulation pump. Moreover, the self-circulation jacket water heater without circulation pump also can be divided into 2 typies by shell materials, i.e. plastic shell and stainless steel shell.
the self-circulation engine jacket water heater with plastic shell
the self-circulation engine jacket water heater with stainless steel shell
Yangzhou Yongcai Machinery Co., Ltd. has already exported many jacket water heaters to lots of customers all over the world. These jacket heaters for engine have a good quality with a long service lifetime. Moreover, their unit prices are not high, only USD 50~USD 80 /piece. That is main reason why the customers from many countries and regions bought such kind of water jacket heater for their diesel engines. Everyone loves this fine quality heater, greatly convenient for the engine preheation.
Plastic Shell Jacket Water Heater Technical Specifications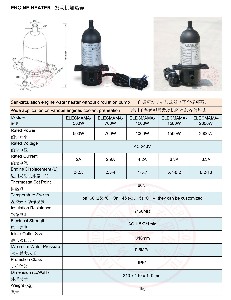 What is your payment terms ? We accept USD by bank TT, USD by Western Union or RMB paid by your friend in China.
What is the main function of jacket water heater? Wide application on various engines coolant preheation
What is the life expectancy of this jacket water heater? Standard time is 5-10 years. Generally speaking, if jacket water healter is dead, we feel your engine

will soon

have to

be scrapped.

What are the quick-wear parts of water heater? NO parts. If this water heater doesn't work well, it is time for you to buy a new water heater instead of old one.
How many pieces of jacket water heater for an engine? Only a jacket water heater for an engine. But the rated power of jacket water heater must be 

exactly

 

matched by 

diesel engine displacement.
What is your minimum order quantity? 10 pieces
What is your packing information for this water jacket heater? Packing material is standard carton. If the customers buy many pieces of jacket heaters, we suggest customers to buy 30 pieces of water heaters. 30 pieces of jacket water heaters will be packed into one big standard carton, just right.
What is your lead time? 3-5 workdays after we get payment
How to install water jacket heater? Installation is very simple, you can do it by yourself. Here, the following instructions can help you and make the installation to be done in a right way.
---
Jacket Water Heater Installation Instructions
Heater should be intalled vertically and make heater outlet upwards.
Heater should be mounted under generator base with bolts.
Pipe Installation Instructions :
Pour out cooling liquid clearly
Link pipe and fitting in the vacuum side of cooling system correctly and probably in lowerest position. Then link heater inlet with steel tube of generator by using a 8mm hose and tighten up lathedog.
Link heater outlet to pressure side of water pump by more than 160mm outlet pipe. Hose link heater outlet with pipe fitting of generator
Don't link heater outlet pipe to generator until we pour cooling liquid into outlet pipe fully. It aims to release air in the outlet pipe and prevent any freezing of cooling liquid and operation failure. After linking outlet pipe to generator, keep pouring water.
Warning :
Outlet pipe hose should be as straight as possible, and not be flat.
Hoses should not be torisoned or ringed during installation.
Hose outlet pipe should not be higher than junction of generator.
Checking After Installation :
Check heater and pipes fitting whether they are installed correctly and firmly.
Start generator. Check cooling liquid pipe, add water to correct water level and then check wether there is leakness or not. And stop and cool generator.
Link heater outlet to pressure side of water pump by more than 160mm outlet pipe. Hose link heater outlet with pipe fitting of generator.
You can feel warmth of outlet pipe or hose connecting to generator. Otherwise, switch off heater battery. Then release air and keep heater working.
Ater a few mimutes, check whether generator and inlet hose become warm stably and inspect heater automatic working condition–open–close–open.
Warning :
Don't switch on until heater is poured into water or cooling liquid fully. Otherwise, it results in heater damage.
Don't operate until earth wire is installed.
---
Last but not least, if you decide to buy this jacket water heater for your diesel engine, please feel free to contact us, send your enquiry to [email protected] or directly add Whatsapp +86 189-3624-2835 for a faster reply. We will sacrifice all of our industrial experiece for your electric power demand. Thank you very much.