Diesel Generators for industrial - commercial - residential - marine use
FAW diesel generators

three phase FAW diesel generators for power generation

Application : commerical premises (commercial Infrastructure), farm, mining, factory, construction building, public works for utilities, outdoor event, hospital, military, telecommunications and data centre etc.

Genset frequency : 50HZ & 60HZ

Phase number : 3 Phase

Default voltage : 400/230V for 50HZ, 440/254V for 60HZ, other voltage can be available for our customers all over the world

Power output : 12kw to 300kw

Power factor : 0.8 lagging

Country of origina : China

Quality certificate : ISO9001 : 2008, ISO14001 & CE

Guarantee period : 12 months started from on-board day of B/L

Production time : 25-30 days after we receive customer's payment

Minimum Order Quantity (MOQ) : 1 set
Chinese Diesel Engines and Chinese Diesel Engine Parts
YSD490D Yangdong diesel engine for genset

Yangdong diesel engine for generator set

Application : electricity generation

Engine model : YSD490D

Rated power ( KW/rpm ) : 21/1500  25/1800

Engine speed governor : mechanical type

Cooling way : water cooled

Country of origin : China

Manufacturer : Yangdong Co., Ltd.

Production time : within 20 days

Minimum Order Quantity (MOQ) : 1 set

YD480D Yangdong diesel engine for genset

Yangdong diesel engine for generator set

Application : electricity generation

Engine model : YD480D

Rated power ( KW/rpm ) : 14/1500  16/1800

Engine speed governor : mechanical type

Cooling way : water cooled

Country of origin : China

Manufacturer : Yangdong Co., Ltd.

Production time : within 20 days

Minimum Order Quantity (MOQ) : 1 set

QC490D Quanchai diesel engine for genset

Quanchai QC490D diesel engine for power generation

Application : electricity generation

Engine brand : Quanchai

Engine model : QC490D

Rated power ( KW/rpm ) : 22/1500  26/1800

Engine speed governor : mechanical type

Cooling way : water cooled

Country of origin : China

Manufacturer : Anhui Quanchai Engine Co., Ltd.

Production time : within 20 days

Minimum Order Quantity (MOQ) : 1 set

Packing material : standard plywood case for exporting

QC480D Quanchai diesel engine for genset

Quanchai QC480D diesel engine for power generation

Application : electricity generation

Engine brand : Quanchai

Engine model : QC480D

Rated power ( KW/rpm ) : 14/1500  17/1800

Engine speed governor : mechanical type

Cooling way : water cooled

Country of origin : China

Manufacturer : Anhui Quanchai Engine Co., Ltd.

Production time : within 20 days

Minimum Order Quantity (MOQ) : 1 set

Packing material : strong plywood case

Quanchai QC490D water pump 2409001810000

Quanchai QC490D diesel engine water pump

Part brand : Quanchai

Part name : water pump

Part number : 2409001810000

Application : Quanchai QC490D diesel engine for genset

Manufacturer : Anhui Quanchai Engine Co., Ltd.

Minimum Order Quantity (MOQ) : 1 piece

Country of origin : China

Packing material : strong carton

Gross weight : 3.5 kg

FAW 4DW81-23D diesel engine for genset

Chinese Fawde (Yiqi Xichai) diesel engine for electricity generation

Diesel engine model : 4DW81-23D

Power output : 17kw to 19kw

Frequency : 50Hz

Diesel engine speed : 1500rpm

Production time : 18-20 days after payment

Manufacturer : FAW Jiefang Automotive Co., Ltd. Wuxi Diesel Engine Works

Minimum Order Quantity (MOQ) : 1 set

Country of origin : China
Yangzhou Yongcai Machinery Co., Ltd. acts as sourcing agent for overseas clients seeking to buy Chinese products, specializes in exporting diesel generator, diesel engine, generator, spare parts of diesel generator, spare parts of diesel engine, spare parts of generator and other Chinese machinery made in China. As a trustworthy supplier, our company has already cooperated with global customers from more than 50 countries with rich exporting experience. We are a service-oriented company, focus on improving value-added services at a good price for our customers. Our advantageous products are 8kw to 2000kw diesel generators, CE, ISO 9001, ISO 14001, marine CCS with quality assurance. With regard to electric motor, pump, pump set and other kind of Chinese machinery, we prefer to work for you as your sourcing agent in China. free quotation, standard international sourcing operation, inspect goods before shipment etc. we will not let you down. Being a business partner or only a supplier for our customers, we are here just for you.
Our advantageous products are 8kw to 2000kw diesel generators manufactured in China. These gensets are drove by famous brands diesel engines, such as Cummins, Perkins, Deutz, Weichai, Yuchai, Yangdong, YTO, Quanchai, Lovol, FAW, ISUZU, FOTON, Doosan, Daewoo, Yanmar etc. Moreover, the matched generators are famous brands too, such as Stamford, Marathon, Leroy Somer, Mecc Alte or our own brand "Elecmama" brushless generator. Generally speaking, diesel generators we supply have many types, including open type, silent type, super silent type, containerized silent type, trailer type. By the way, ATS cabinet, parallel cabinet, intelligent diesel generator remote-controlled by wired mode or wireless mode, 1000L~3000L ultra-large capacity external fuel tank, automatic refueling system, oil drain pump, water jacket heater, residual current device, battery charger, battery isolator, three phase sockets, single phase sockets, single phase diesel genset, customized diesel genset etc. these optional products still can be available for you.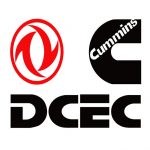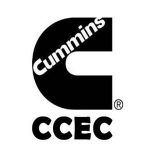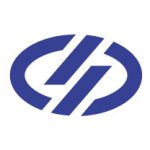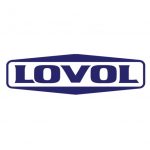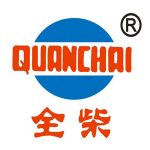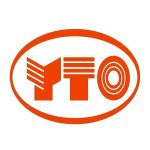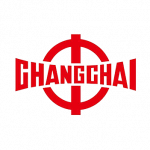 Successful Cases and Solutions
Diesel Generator, Diesel Engine, Diesel Engine Parts, were once successfully sold to our customers worldwide since 2017.