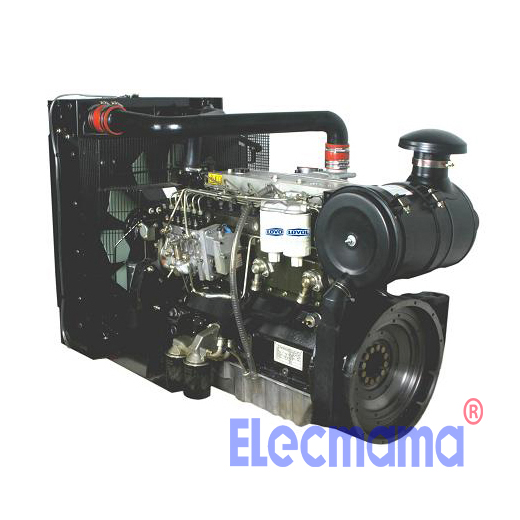 1006TG2A Lovol diesel engine for genset
Lovol diesel engine for generator set
Application : electricity generation
Engine model : 1006TG2A
Rated power ( KW/rpm ) : 92.3/1500  108/1800
Engine speed governor : mechanical type
Cooling way : water cooled
Country of origin : China
Manufacturer : Tianjin Lovol Engines Co., Ltd.
Production time : within 20 days
Minimum Order Quantity (MOQ) : 1 set
1006TG2A Lovol diesel engine for electricity generation
Yangzhou Yongcai Machinery Co., Ltd. is good at exporting Lovol diesel engines, Lovol diesel generators and spare parts of Lovol diesel engine. We are a service-oriented company, focuses on improving value-added services at a good price for our customers. As a supplier who have already dealed with customers from more than 50 countries, we expect a business cooperation with you all along. The important thing is that currently you want to buy a genuine Lovol 1006TG2A diesel engine from China. We are here just for you.
Your Lovol 1006TG2A diesel engine is broken. Our company can supply this 1006TG2A Lovol diesel engine for you. genuine Lovol diesel engine, genuine Lovol diesel engine, genuine Lovol diesel engine, the important thing has been said three times. To verify our professionalism firstly, please let us introduce the detailed technical specifications of lovol diesel engine for you in the following contents.
Lovol 1006TG2A Diesel Engine applied for Power Generation made in China
LOVOL DIESEL ENGINES WITH IN LINE PUMP FOR GENSET — 1000 Series diesel engines
Main Technical Features : 
High Power Density — More power than competitive models at similar displacement, the power of 3-cylinder can reach 4-cylinder level of competitor.
Low Fuel Consumption — Adopted European patent combustion chamber which can reduce fuel consumption, emission and noise. Meanwhile, increase engine power.
Good Cold Start Performance— Start normally at -10℃ without preheating device. Start smoothly at -25℃ through flame preheating device.
Stability & Reliability — Stable and reliable engine performance, with good market feedback.
Main Technical Specifications for Lovol 1006TG2A diesel engine with In-Line Pump for Genset (1000 Series) : 
Lovol diesel engine model
1006TG2A
Cylinder number
6
Cylinder arrangement
In line
Induction system
Turbocharged
Bore * Stroke (mm)
100 x 127
Displacement (L)
5.98
Compression ratio
17.5 : 1
Lubricating system capacity (L)
16.1
Firing order
1,5,3,6,2,4
Diesel engine
1500rpm
92.3kw
Prime power
1800rpm
108kw
Diesel engine
1500rpm
101.6kw
Standby power
1800rpm
118.8kw
Governor type
Mechanical
Governing
3-5%
Weight (kg)
666
Electrical system
12V (optional 24V)
Overall dimension (mm) LxWxH
1539 x 740 x 1107
Genset power (KW/1500rpm)
Prime
83kw
Standby
91kw
Genset power (KW/1800rpm)
Prime
97kw
Standby
107kw

Don't know if you have any previous concept of lovol engine factory. We still want to introduce more information about Lovol factory in China and further enhance your recognition of lovol engine quality. Lovol diesel engines are manufactured by Tianjin Lovol Engines Co., Ltd.
Who is Tianjin Lovol Engines Co., Ltd. from China ?
Tianjin Lovol Engines Co., Ltd. established in 1997, is a modern diesel engine manufacturer which derived from a former Sino-UK joint venture named Perkins Engine (Tianjin) Co. Ltd. Tianjin Lovol Engines Co., LTD. inherits and absorbs the professional technology and experiences of Perkins UK. Meanwhile, Lovol has 7 advanced production lines which were bought from UK, USA, Germany and France. So Lovol engines are manufactured in China through UK Perkins advanced technology by advanced production equipment.
Lovol's product catalogue is extensive, and covers B and D series engines for road applications, and the 1,000 and 1,100 series for non-road applications. Powerful, with a power output ranging from 26KW to 202 KW and a speed of 1500 RPM to 2600RPM, each engine contributes to a wide and diverse product application range to satisfy global customers and their needs. Each one of Lovol's engines are known for their strong power, compact structure, high reliability, and durability, low noise emission and low fuel consumption, making them highly sought after. Emission standards for road application engines meet Euro III and Euro IV standards, and to further demonstrate their power, feature technical reserves to meet Euro V standards. Engines used in non-road applications reach China II, EPA Tier 1/ Tier 2 and EU Stage III emission standards.
In order to meet stricter requirements from customers both at home and abroad, for emission standards, functions, fuel consumption, and reliability, Lovol has continuously invested in advanced machining equipment and first class production lines that have become leaders in China with an annual production capacity of 160,000 sets.
A management philosophy of technology creating value, which creates a market has allowed Lovol to provide customized solutions to global customers. Lovol service system includes more than 1,000 service outlets and parts dealers worldwide to ensure customers get the quality they have come to expect.
Development History :
In 1997, a SINO-UK joint venture was established, named as Perkins Engines (Tianjin) Co., Ltd Products Series: Phaser and 1000 series
We introduced the Foton Group in 2008. We also carried out emission and technology upgrades, and expanded our production range. The same year we were renamed as Lovol Tianjin Engines Co., Ltd.
In 2010, a new factory was set up, according to Stage 1 standards. We also introduced the D series and 1,100 series of products

---
Spare Parts for Lovol Diesel Engine 1006TG2A
After you buy Lovol 1006TG2A diesel engine from our company, sooner or later you will replace spare parts for engine maintenance someday in the future. Here we can tell you main spare parts. You can get an idea of these engine parts firstly.
air filter, fuel filter, oil filter, water pump, engine alternator, electric starter motor for engine, V-belt for water tank (radiator), cylinder head gasket, engine overhaul gaskets kit, lube oil pump, injector, tube nozzle, fuel injection pump, piston, piston rings, piston pin, cylinder lines, connecting rod, connecting rod bearings, crankshaft, crankshaft main bearings, main crankshaft front seal, main crankshaft rear seal, oil pressure sensor, water temperature sensor, diesel engine speed sensor, camshaft, intake valves, exhaust valves, intake valve guild, exhaust valve guide, washer etc.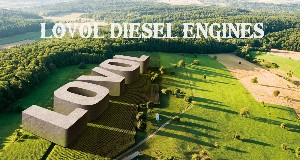 Lovol diesel engines for genset manufactured by Tianjin Lovol Engines Co., Ltd. in China
All of these Lovol diesel engine models list are for your kind reference as follows.
1003G Lovol diesel engine
1003TG Lovol diesel engine
1004G Lovol diesel engine
1004TG1A Lovol diesel engine
1004TG Lovol diesel engine
1006TG1A Lovol diesel engine
1006TG3A Lovol diesel engine
1006TG2A Lovol diesel engine
1006TAG1A Lovol diesel engine
1006TAG Lovol diesel engine
1106C-P6TAG2 Lovol diesel engine
1106C-P6TAG3 Lovol diesel engine
1106C-P6TAG4 Lovol diesel engine
Lovol diesel engines for generator set, when you send an enquiry to us, please tell us the following information in your mail.
Lovol diesel engine model
1500rpm Lovol diesel engine or 1800rpm Lovol diesel engine
Lovol diesel engine 1006TG2A, this engine speed governor is mechanical as default. Do you need to buy an electronic engine speed governor instead of original mechanical one ?
purchasing quantity, 1 set or more sets
what is your port of discharge ?
other requirements you need to add
The production time for Lovol diesel engines is 18-20 days. The port of loading is Shanghai port in China.
Lovol 1006TG2A engine procurement is a long-term investment. You can count on us to protect your investment.
Quality, value and professional advice are the cornerstones of our business. Here, we kindly invite you to have a pleasant procurement experience and join into our family of the satisfied customers.
Please feel free to contact us, send your enquiry to [email protected] or directly add Whatsapp +86 189-3624-2835 for a faster reply. We will sacrifice all of our industrial experiece for your electric power demand. Thank you very much.