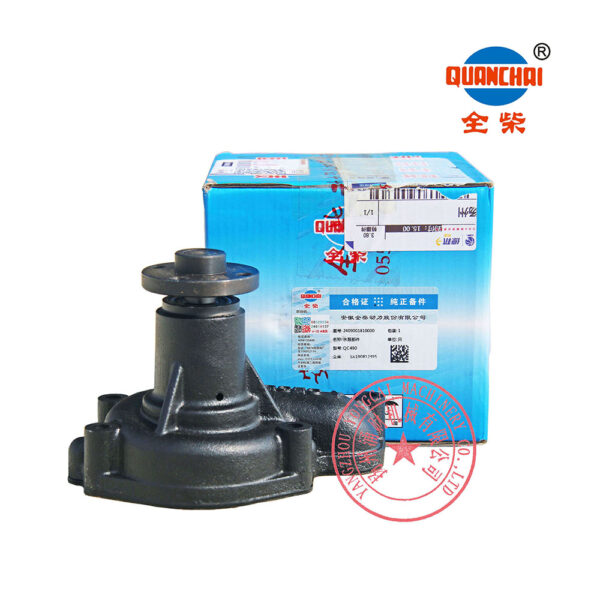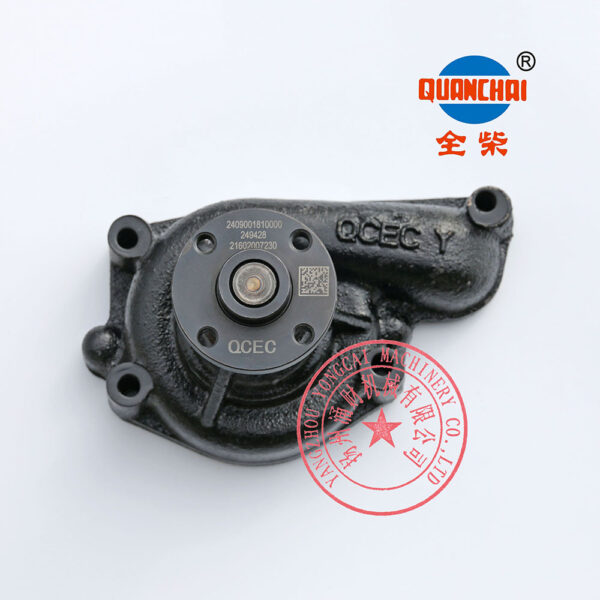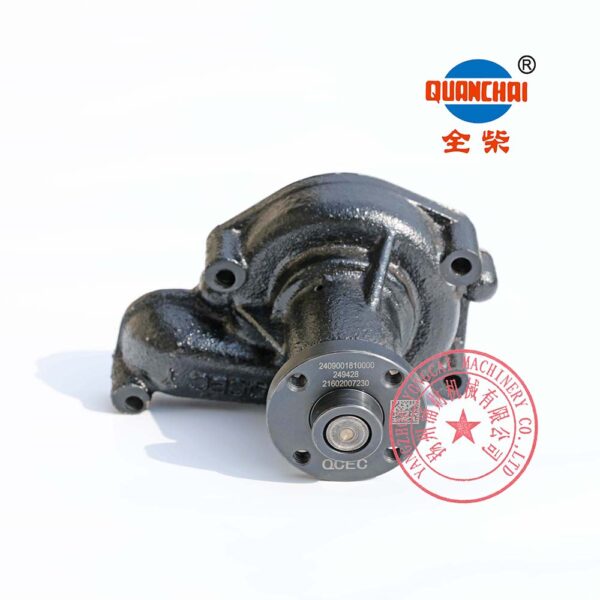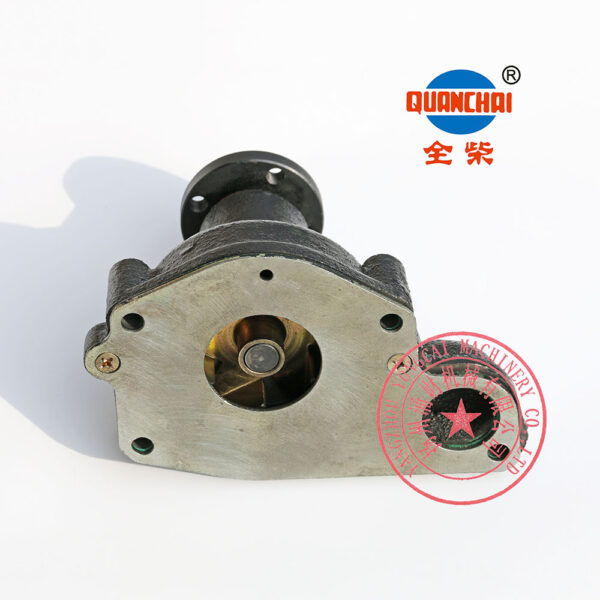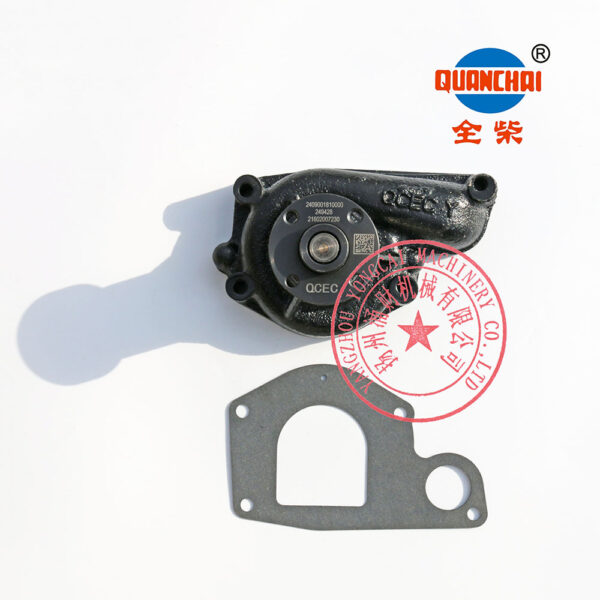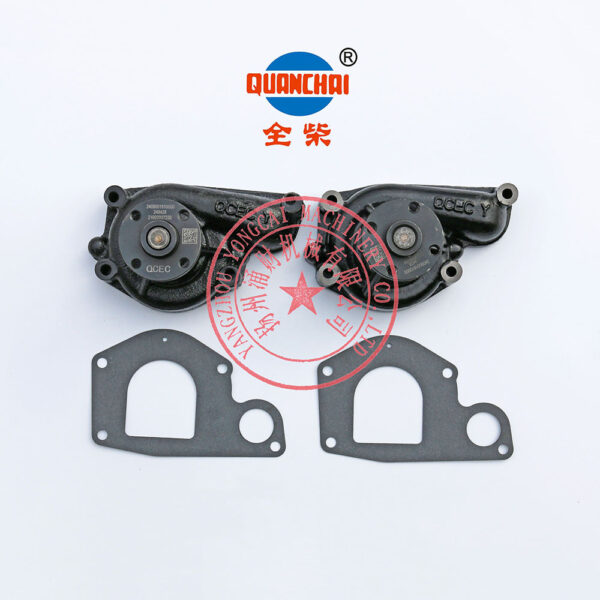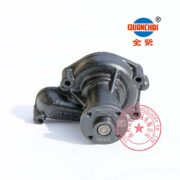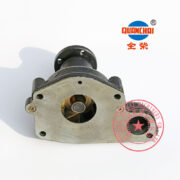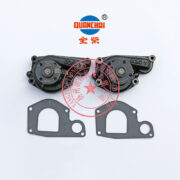 Quanchai QC490D water pump 2409001810000
Quanchai QC490D diesel engine water pump
Part brand : Quanchai
Part name : water pump
Part number : 2409001810000
Application : Quanchai QC490D diesel engine for genset
Manufacturer : Anhui Quanchai Engine Co., Ltd.
Minimum Order Quantity (MOQ) : 1 piece
Country of origin : China
Packing material : strong carton
Gross weight : 3.5 kg
Quanchai QC490D engine water pump
Quanchai QC490D Water Pump
Part Number is 2409001810000
What is water pump applied on diesel engine ?
The water pump circulates coolant throughout passages in the engine, cooling the engine block and components, whenever the engine is running. The water pump impeller moves coolant through the pump and to the rest of the engine. The coolant leaving the pump flows first through the cylinder head and engine block, then into the radiator, and finally back to the pump to be recirculated through the engine.
We sell genuine water pump 2409001810000 for our customers all over the world.
Water pump's manufacturer:Anhui Quanchai Engine Co., Ltd.
Kindly remind you that Quanchai QC490D diesel engine is applied to diesel generator set, just for electricity generation. This water pump is a spare part of QC490D diesel engine made in China.
Our Quanchai QC490D Water Pump can have the corresponding gasket for your water pump installation.
Packing material is original Quanchai carton. After this QC490D water pump packed well, the final weight will be 3.5 kg
Shipping way by international express, such as Fedex, UPS, TNT, DHL etc.
If you are interested into buying this Quanchai QC490D engine water pump, please send your enquiry to [email protected]
We will contact You within 24 hours as soon as possible.
When your Quanchai QC490D water pump is broken, you can send your enquiry to [email protected] for a free quotation.
Please tell us the following information in your enquiry. Thanks for your kind cooperation in advance.
Your company name
Your name in English
Your delivery address
Your post code
Your mobile number
Your part name
Your purchasing quantity
Please send your Quanchai QC490D diesel engine nameplate picture to us. Make sure your picture is clear enough.
So that we can clearly find some information showed on diesel engine nameplate and then the corresponding engine parts in a right model will be provided to you.
It is convenient for us to confirm water pump with the right model if you can Email your broken water pump pictures to us.
Yangzhou Yongcai Machinery Co., Ltd. can be your trustworthy supplier.
You will receive QC490D water pump, genuine Quanchai engine parts from us.
By the way, we still can professionally supply and export genuine Quanchai diesel engines, Quanchai diesel generators for you.