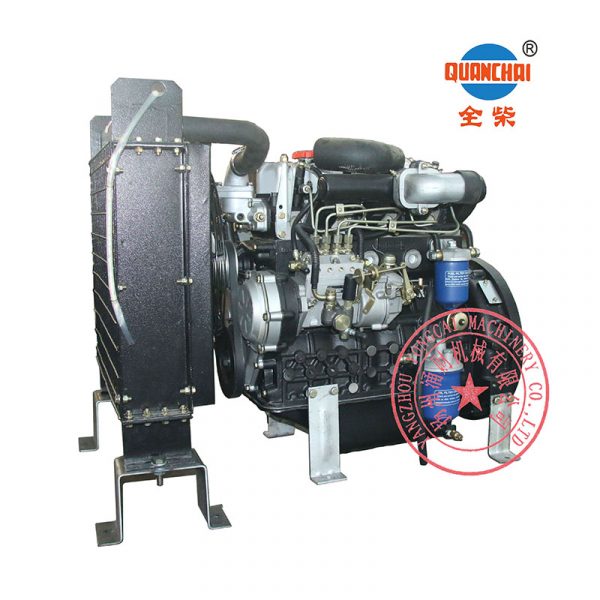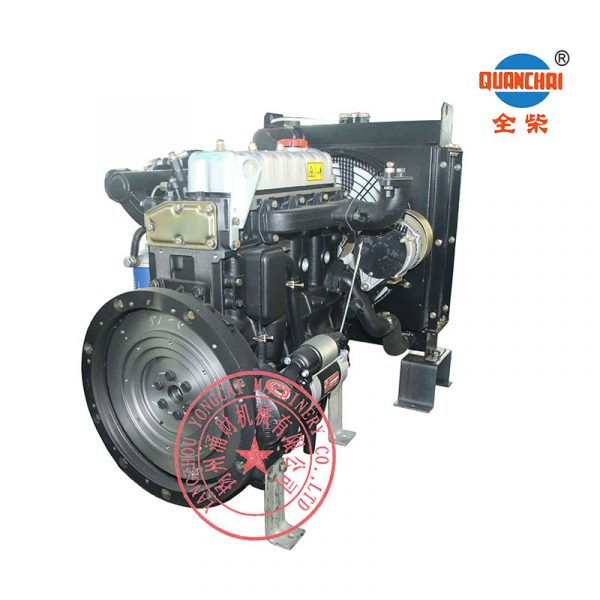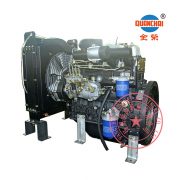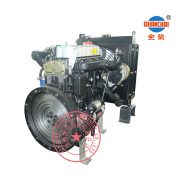 QC490D Quanchai diesel engine for genset
Quanchai QC490D diesel engine for electricity generation
Diesel engine brand : Quanchai
Diesel engine model : QC490D
Manufacturer : Anhui Quanchai Engine Co., Ltd.
Rated power ( KW/rpm ) : 22/1500 26/1800
Cooling way : water-cooled
Production time : 20 days after payment
Country of origin : China
Quanchai QC490D diesel engine for power generation, genuine Quanchai engine for you

Yangzhou Yongcai Machinery Co., Ltd. specialize in exporting Quanchai diesel engines, Quanchai diesel engine parts and Quanchai diesel generators. If your Quanchai QC490D diesel engine was down, needs to be replaced, how to buy a new one ? It is best for you to directly import it from China. Wisdom without regret !

Firslty, we want to say something about the manufacturer of this QC490D Quanchai diesel engine. Anhui Quanchai Group Co., Ltd. is a listed company including research and development, production, management, trade and investment, which processes several subsidiaries, such as Quanchai Engine Company, Tianli Engine Corporations, Tianhe Machinery Enterprise, Jintian Machinery Company and so on. Quanchai Group is the largest R&D and manufacturer on four-cylinder diesel engine in China. The annual production and marketing capabilities of multi-cylinder diesel engines are about 500,000 sets. Relying on positive self-dependent innovation, excellent manufacturing equipment, active marketing development, perfect sales service, stable and reliable product quality, Quanchai has devoted itself to development of domestic internal combustion engine industry all the time. The products the range of power from 20hp to 380hp, are widely used for vehicle, construction machinery, agricultural implement, generator set, fire-fighting pump, etc. In recent years, by adopting high-pressure common rail, electronically controlled VE pump, EUP, exhaust gas recirculation technology, Quanchai had successfully developed 4A 4B 4H States Ⅲ and Ⅴ products, becoming the most extensive and complete enterprise of small and medium-power States Ⅲ, V products on technology line and product line.
Secondly, We kindly remember you to look at the following technical parameters of Quanchai QC490D diesel engine, which can help you to get a rational knowledge on QC490D applied on genset.
Quanchai Diesel Engine Model
QC490D
Cylinder No.
4
Bore * Stroke (mm)
90 x 105
Displacement (L)
2.67
Standby Power Output (kw)
22
26
Rated Speed (r/min)
1500
1800
Smooth Speed Rate (%)
≤5%
Fuel Consumption Rate(g/kW·h)
≤235
Cylinder Line Type
Wet
Diesel Engine Type
In-Line, Four-Stroke
Cooling Way
Water-Cooled
Air Intake Type
Natural aspiration
Lubricating Type
Pressure, Flying Hybrid
Flywheel Cover Type
SAE4#
Flywheel Type
SAE7.5″
Fan Diameter
Φ410
At this very moment, if you decide to buy Quanchai QC490D diesel engine for genset, will you have a lot of questions in minds ? Don't worry about this. Just send your enquiry to [email protected] or directly add Whatsapp +86 189-3624-2835. You can get all of answers. You see, importing a Quanchai diesel engine from China is not an easy job involved into many things and details. We feel that the professional thing can be well done by professional company. The original will of our company is to sacrifice all of our industrial experiece for electric power demand from global customers. In fact, all the time our work is always to help the buyer reduce the procurement risk and procurement cost. We are willing to do more during the mutual cooperation between our customers and us. Only our customer's workload goes down, they will have a more relaxed mood to enjoy life with a doubt. This is the goal of our hard work. — Yangzhou Yongcai Machinery Co., ltd.
Our company has a rich experience in exporting Quanchai diesel engines for global customer. Our company once successfully exported one set of 50HZ, 1500rm Quanchai QC490D diesel engine with 50°C radiator made of 100% copper materials on DEC-2015. The buyer is one of our customers from Australia. The corresponding B/L can be listed below for reference.
As a footnote, we should add that there was one point on which China Sun Moon Trading Co., Limited is our former company. In 2017, we closed down China Sun Moon Trading Co., Limited and then started a new company "Yangzhou Yongcai Machinery Co., Ltd." for the better services to our global customers. Anyhow, facts speak louder than words. This is always right, we believe. Choose us for the professional service. We will offer you the most professional and the best service.
Common quick-wear parts and overhaul parts for Quanchai QC490D diesel engine
1). QC490D air filter
2). QC490D fuel filter
3). QC490D oil filter
4). QC490D oil pump
5). QC490D water pump
6). QC490D engine radiator fan blade
7). QC490D engine belt
8). QC490D cylinder head gasket
9). QC490D overhaul gasket kit ( cylinder head gasket excluded )
10). QC490D starter motor
11). QC490D alternator
12). QC490D fuel injector
13). QC490D fuel injection pump
14). QC490D fuel feed pump
15). QC490D piston
16). QC490D piston rings
17). QC490D piston pin
18). QC490D snap ring (circlip)
19). QC490D connecting rod
20). QC490D connecting rod bearings
21). QC490D crankshaft
22). QC490D crankshaft main bearings
23). QC490D crankshaft thrust washer set
24). QC490D crankshaft front oil seal and rear oil seal
25). QC490D cylinder liner (cylinder sleeve)
26). QC490D thermostat
27). QC490D thermostat cover gasket
28). QC490D thermostat housing gasket
29). QC490D oil pressure sensor
We can supply all of the above spare parts for you.
Please click QC490D Quanchai engine parts